Blood Pressure Watch with Inflatable Airbag™
Regular price
$149.00 USD
Regular price
$299.00 USD
Sale price
$149.00 USD
Unit price
per
Sale
Sold out
🫀 Accurate Blood Pressure check with built-in air pump bag provides a comfortable way to check your blood pressure anytime and anywhere.
With just a push of a button, the air pump inflates the bag, providing accurate and reliable blood pressure readings.

❤️  Build in Heart Rate Monitor allows you to monitor your heart rate, detect irregular heartbeats and keep track of your cardiovascular health. This feature is particularly useful if you want to maintain a healthy heart and identify any potential issues.

🩸 High-End Blood Concentration Monitor helps you detect any potential issues with your blood sugar levels, such as diabetes.

🌡️ Body Temperature Check allows you to monitor changes in your body temperature, detect any potential fever, and take appropriate action to avoid any health complications.

👣 Step and Calorie Counter allows you to track your physical activity, set fitness goals, and monitor your progress for a healthy YOU.
📱 Syncs seamlessly with both IOS and Android - no matter what phone you use, we got you covered.

✔️ Easy to Set up so you can start using the Blood Pressure Watch right away and enjoy its features without delay. You don't need to be tech-savvy using it.
Click Add to cart and get yours today!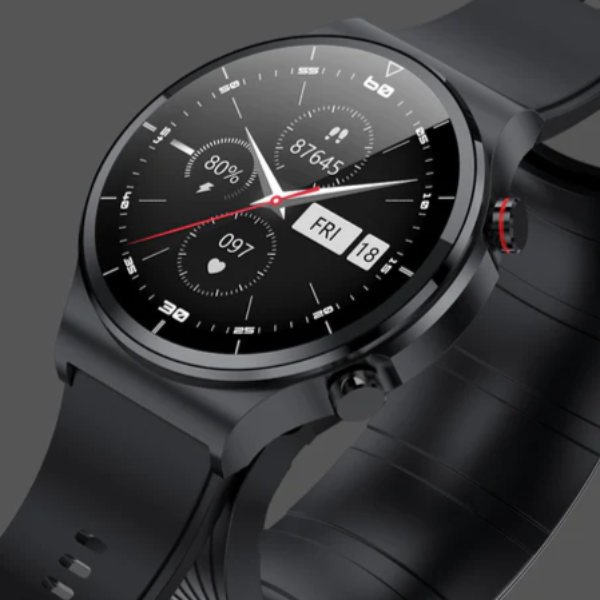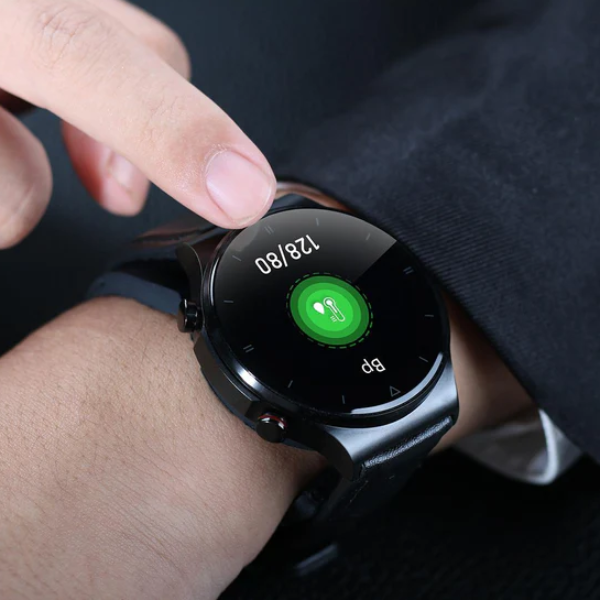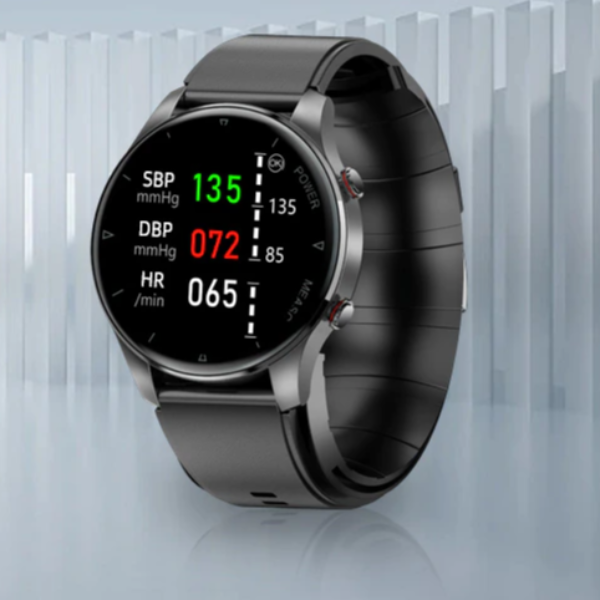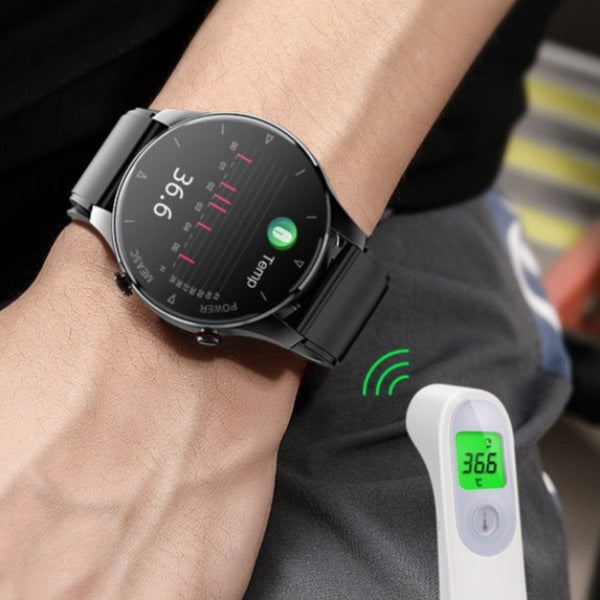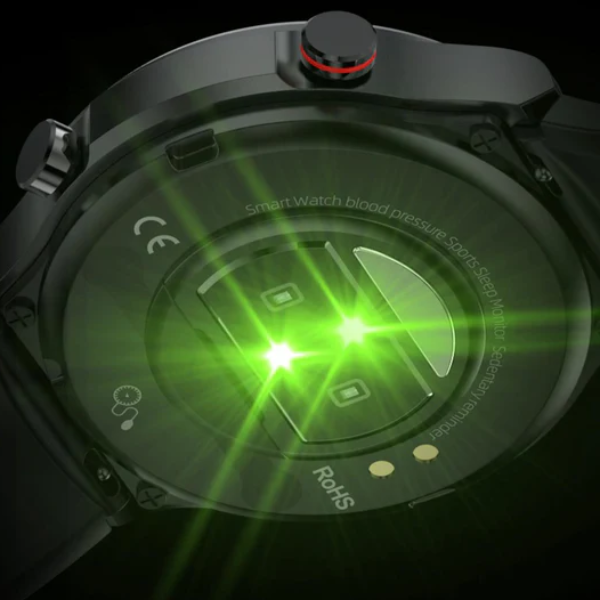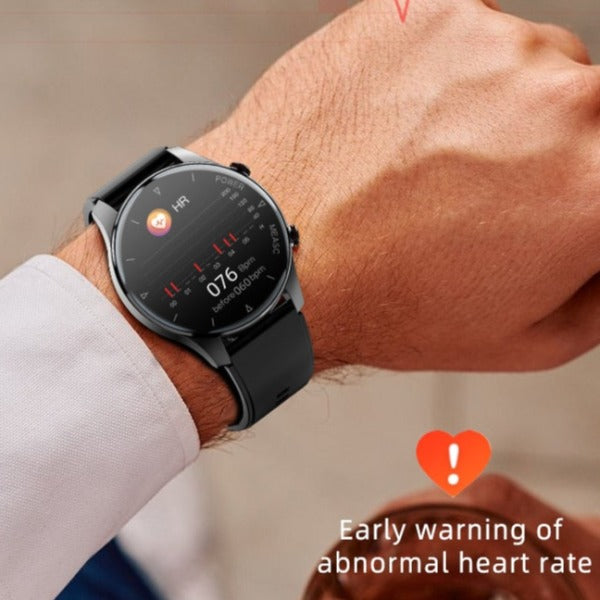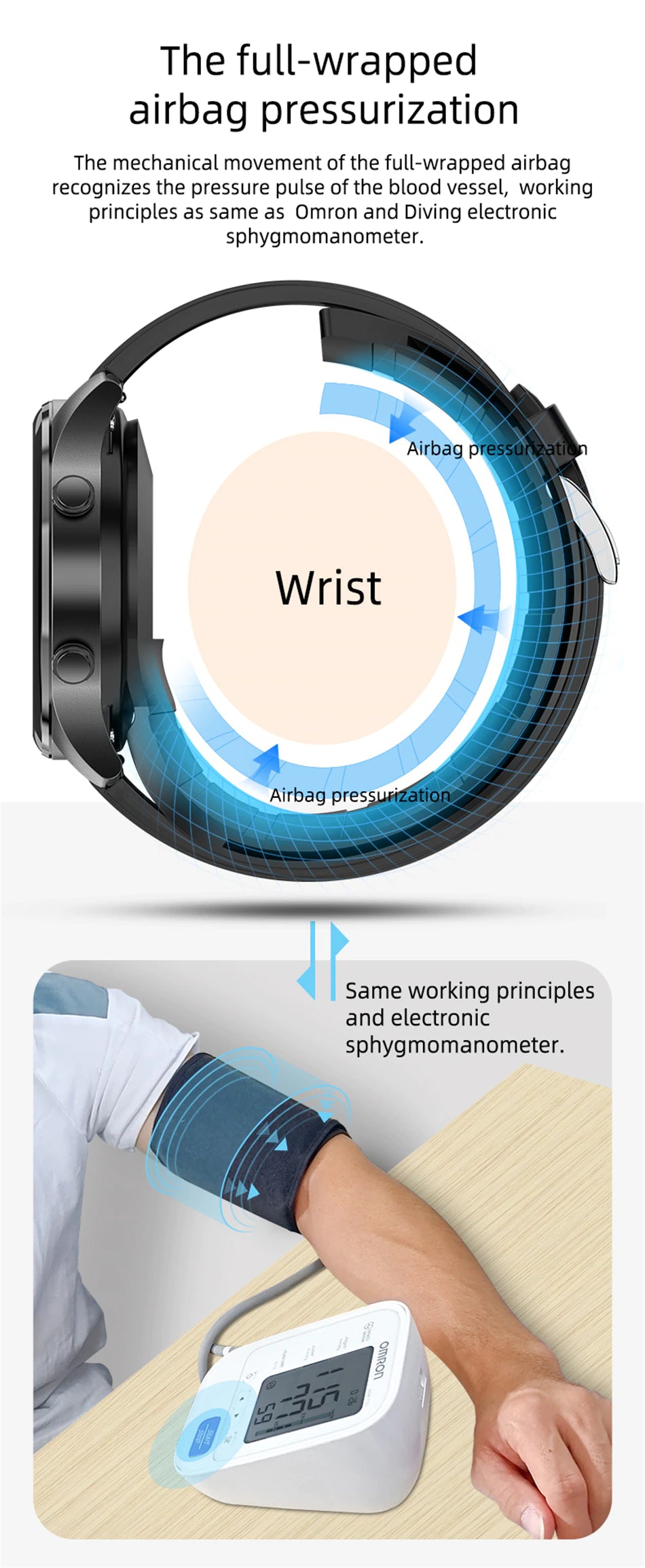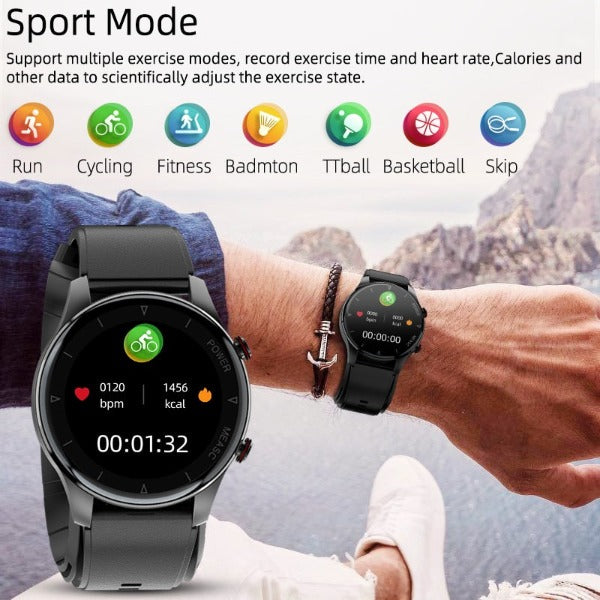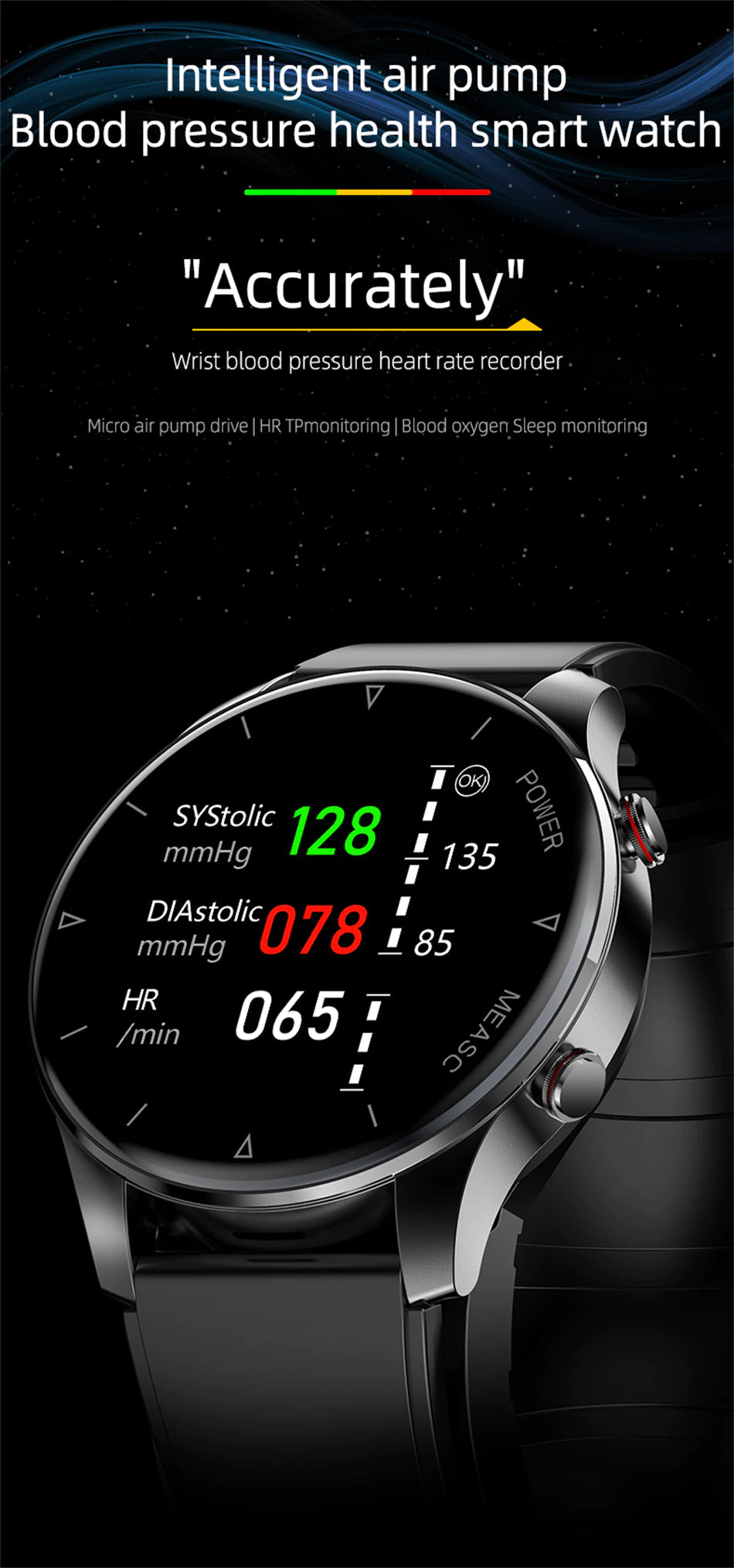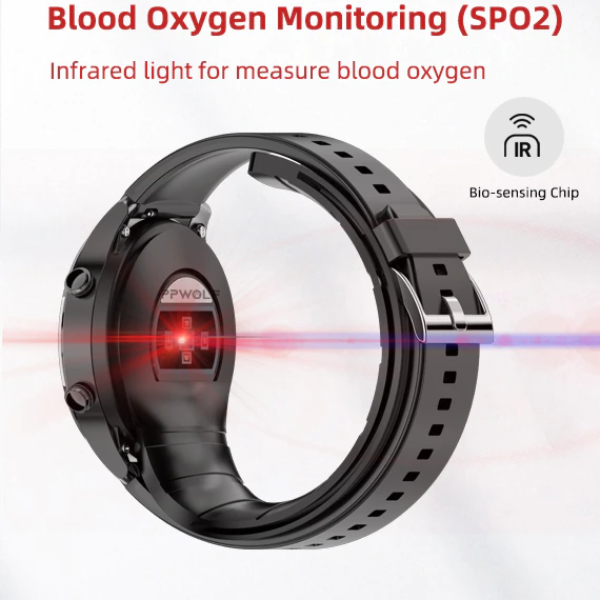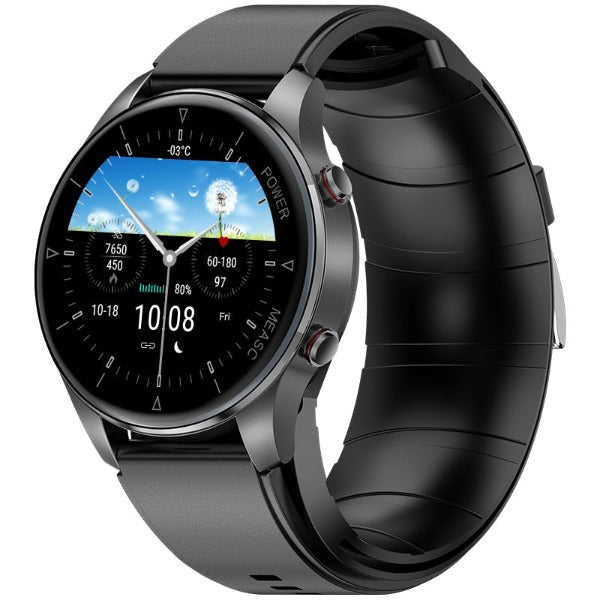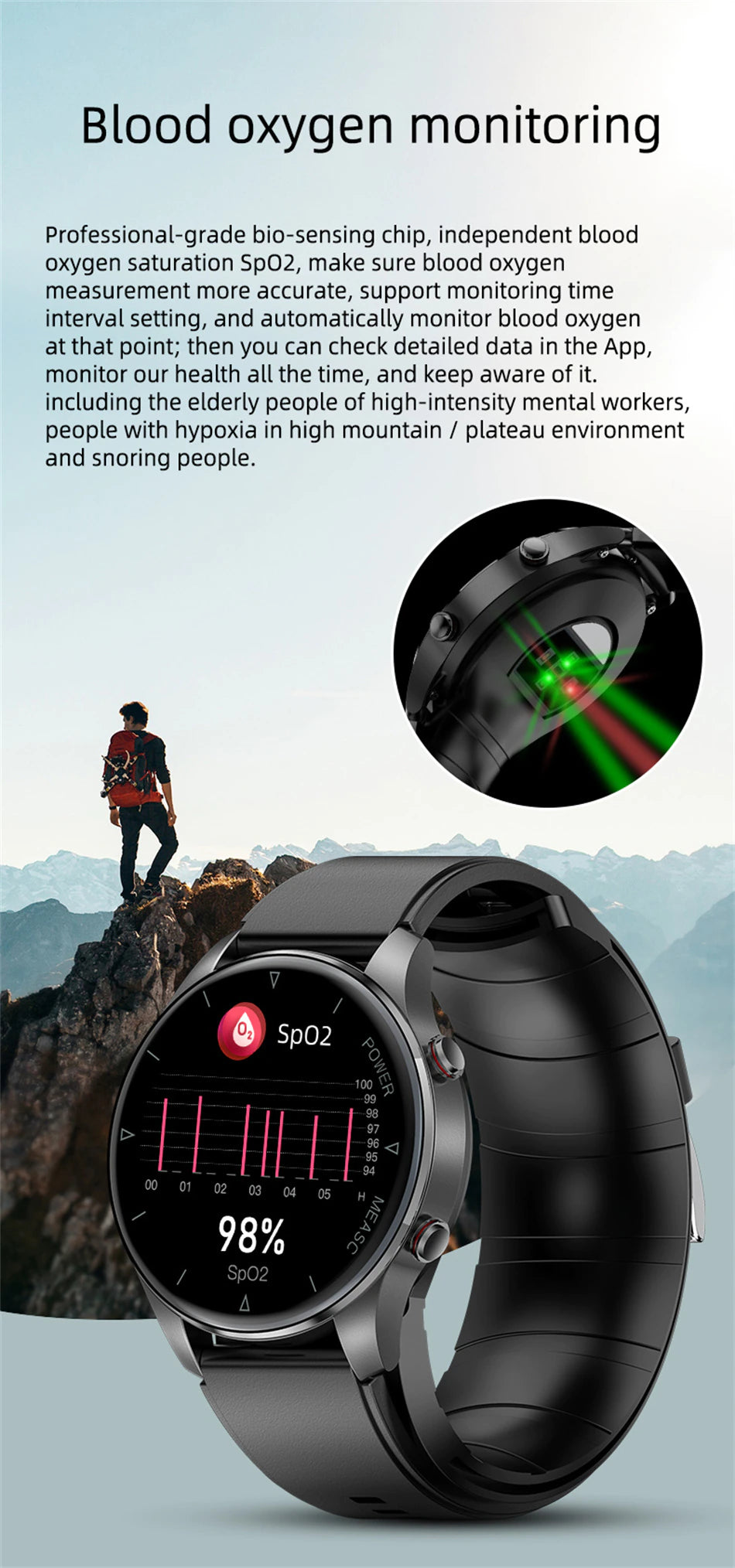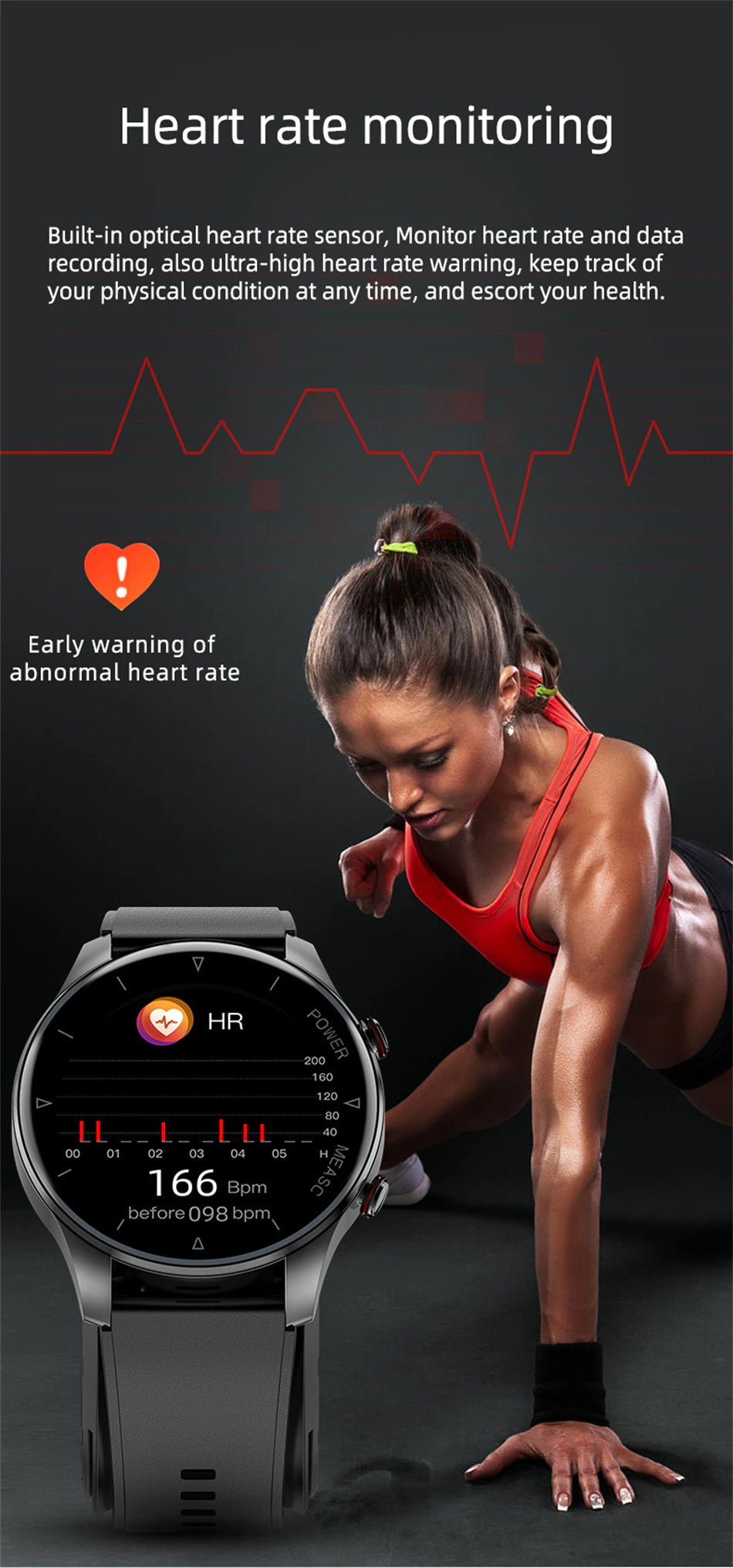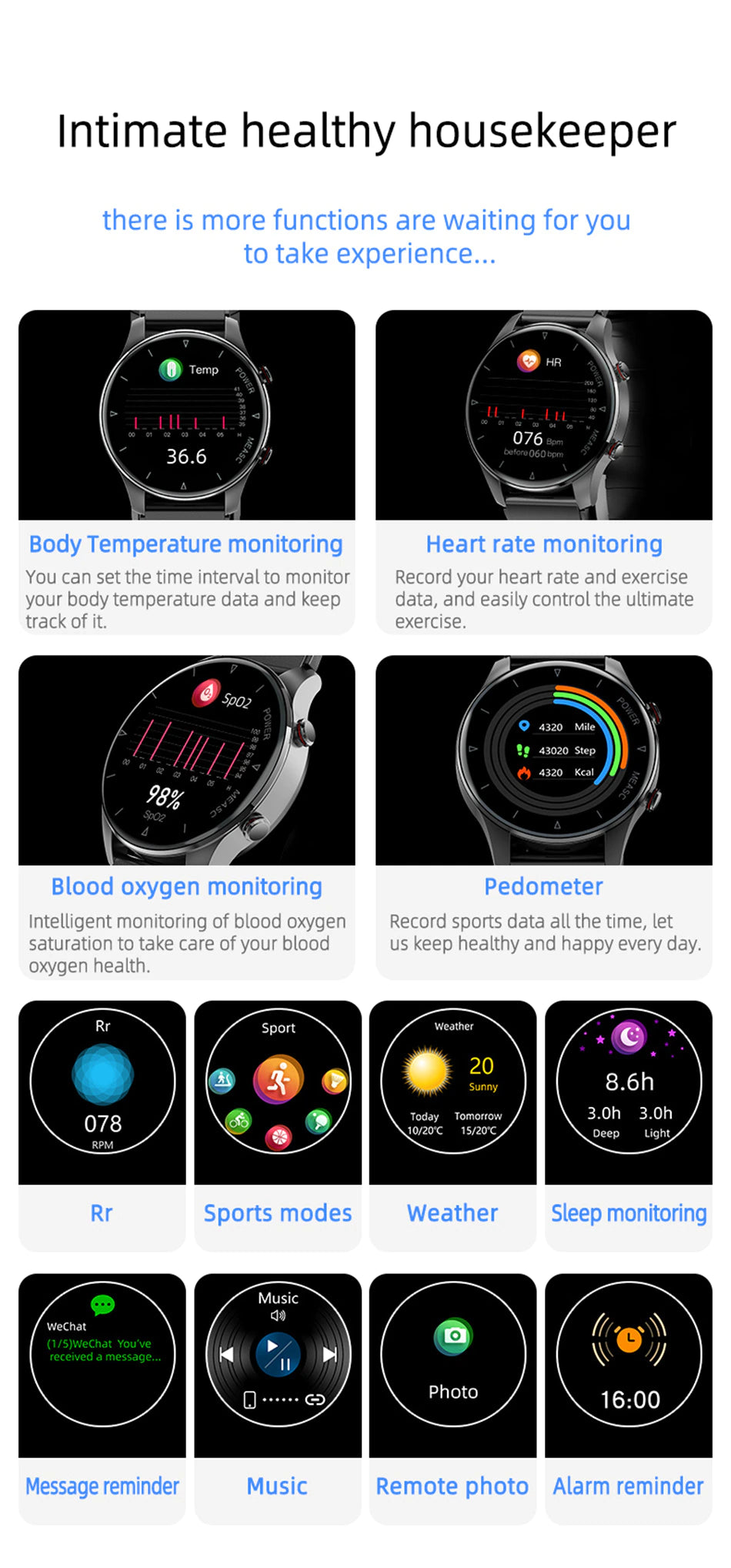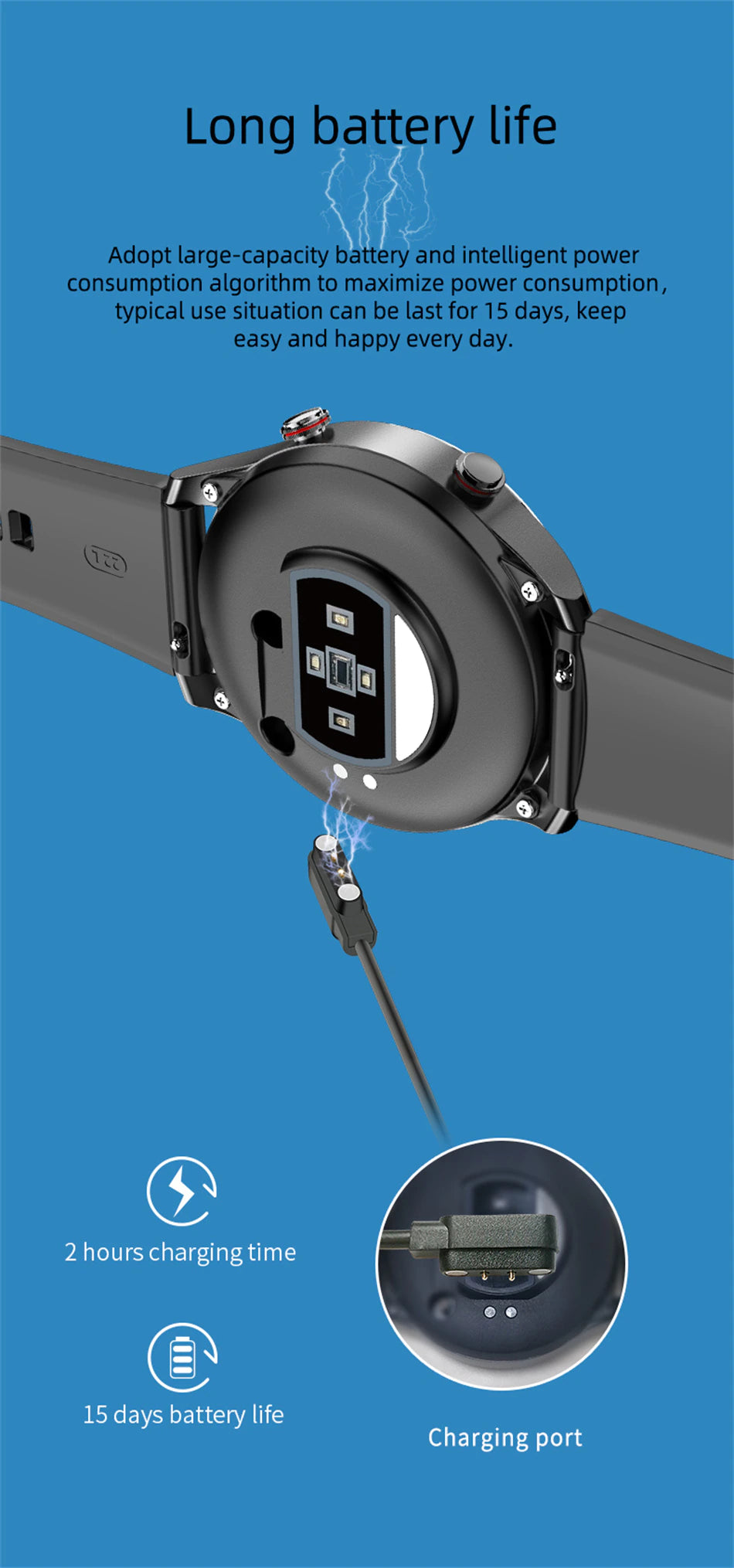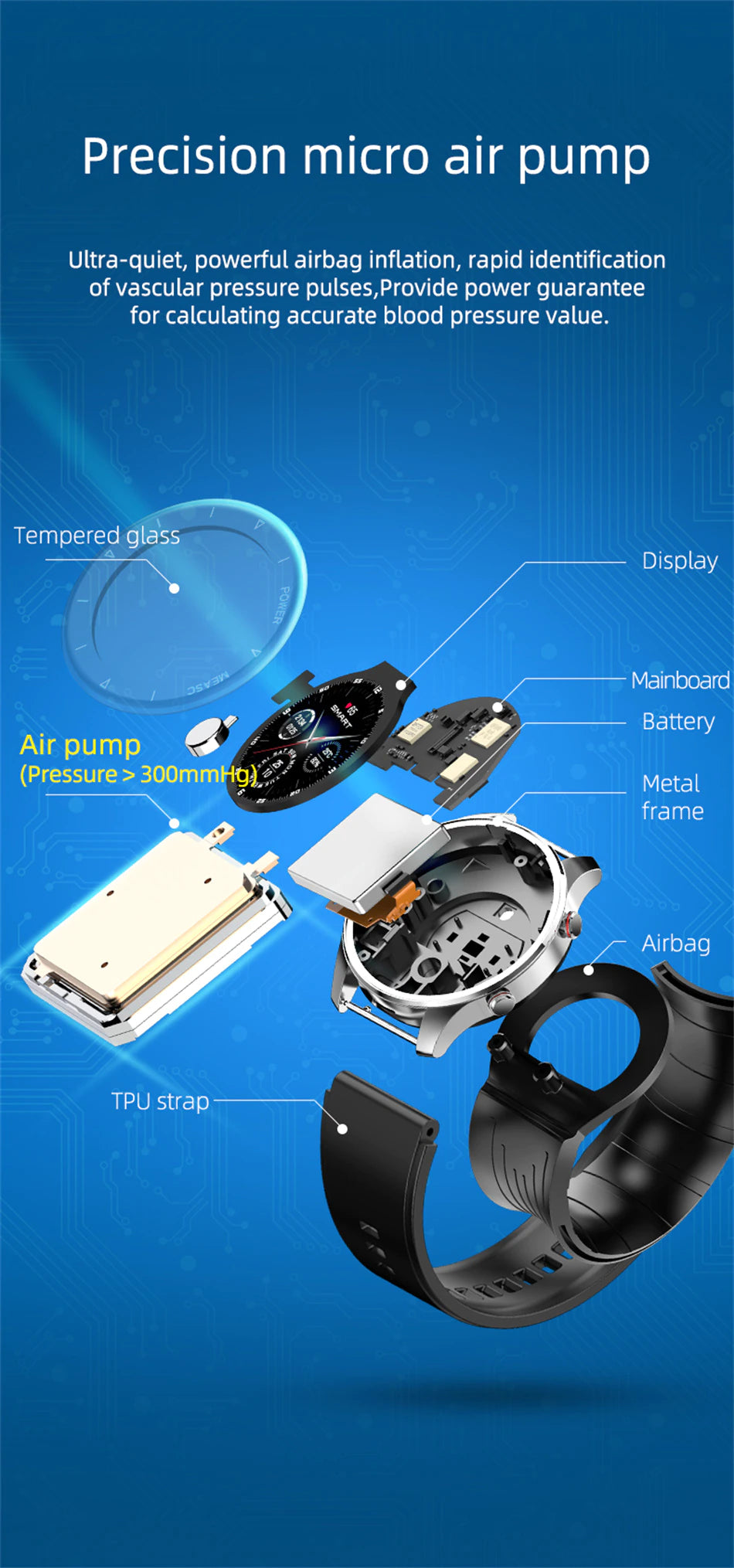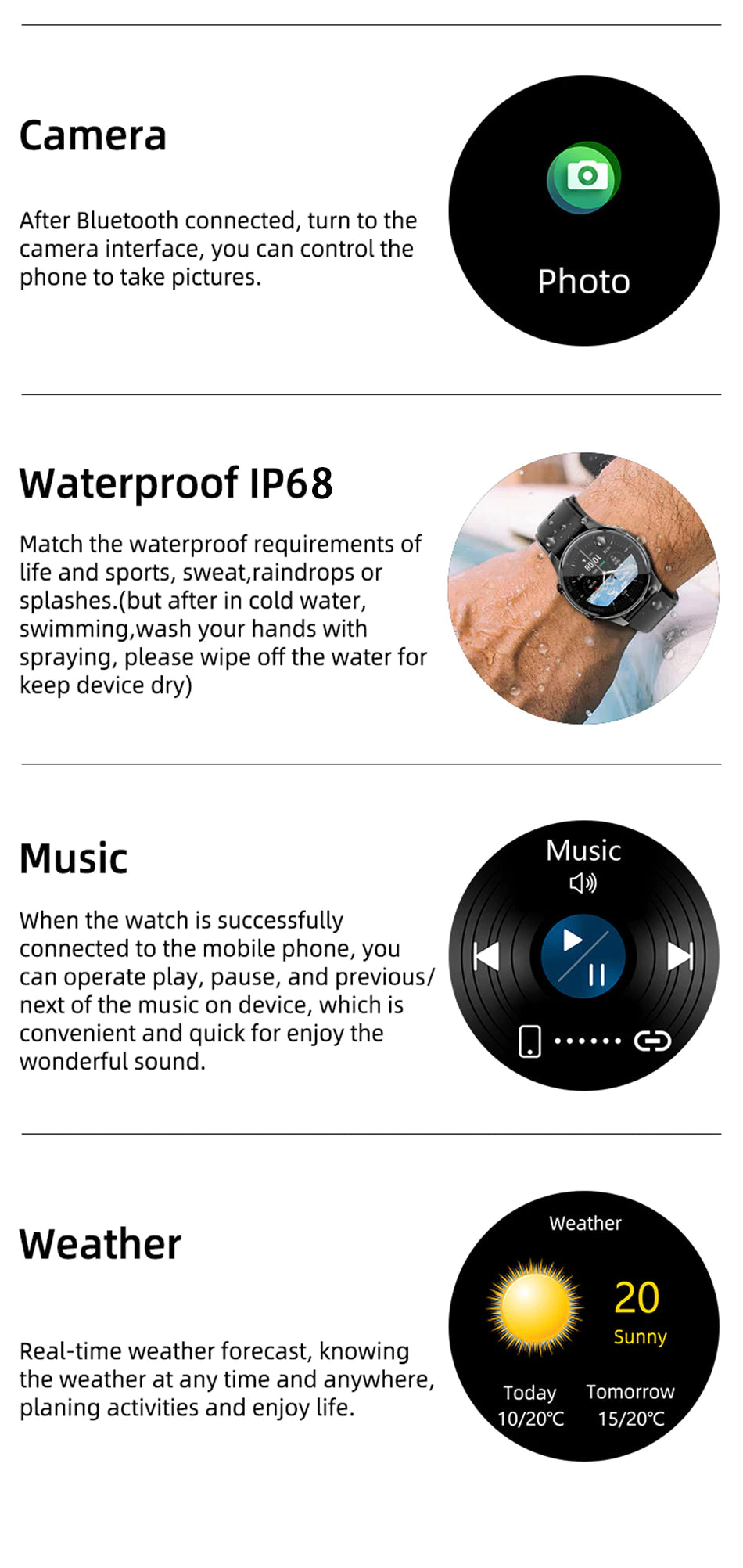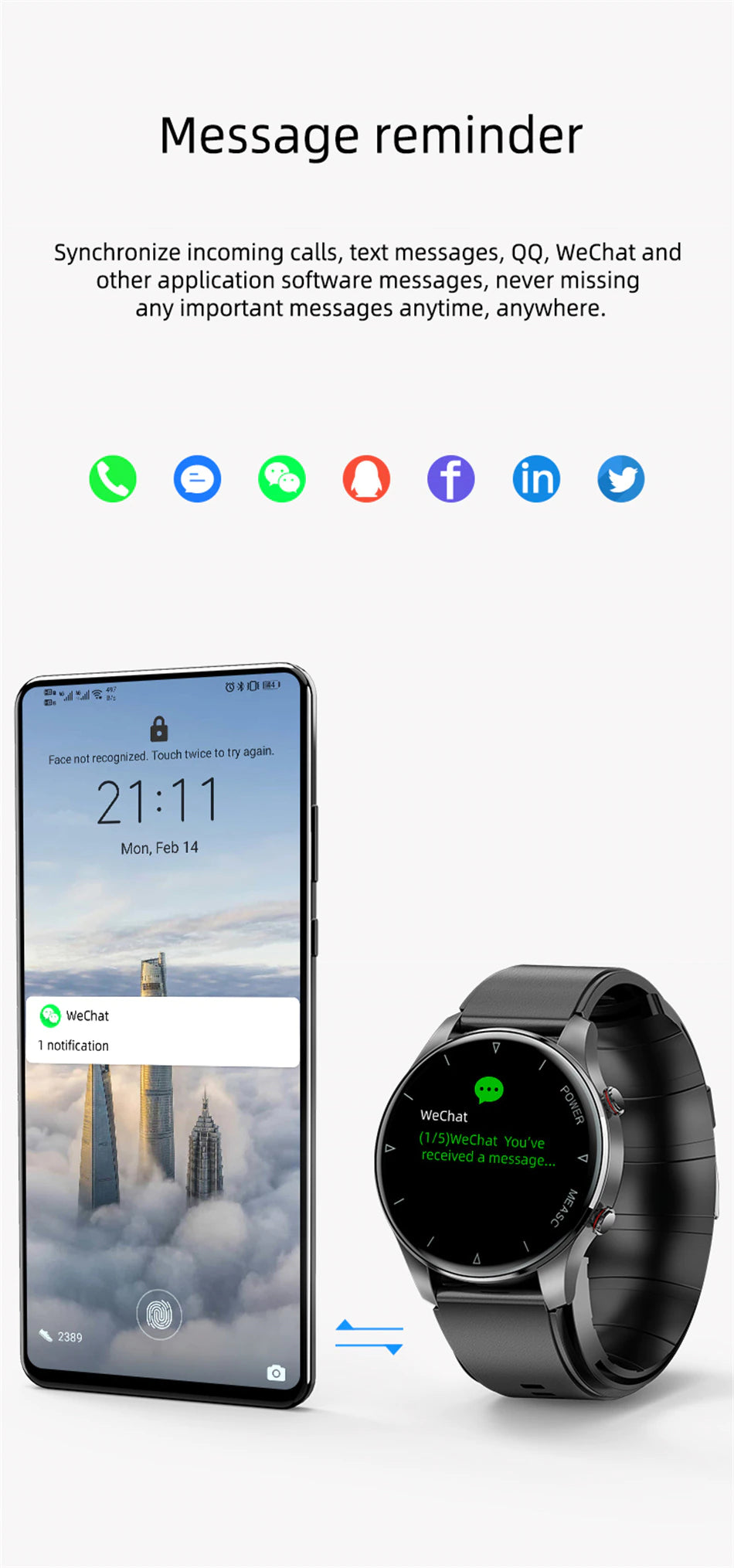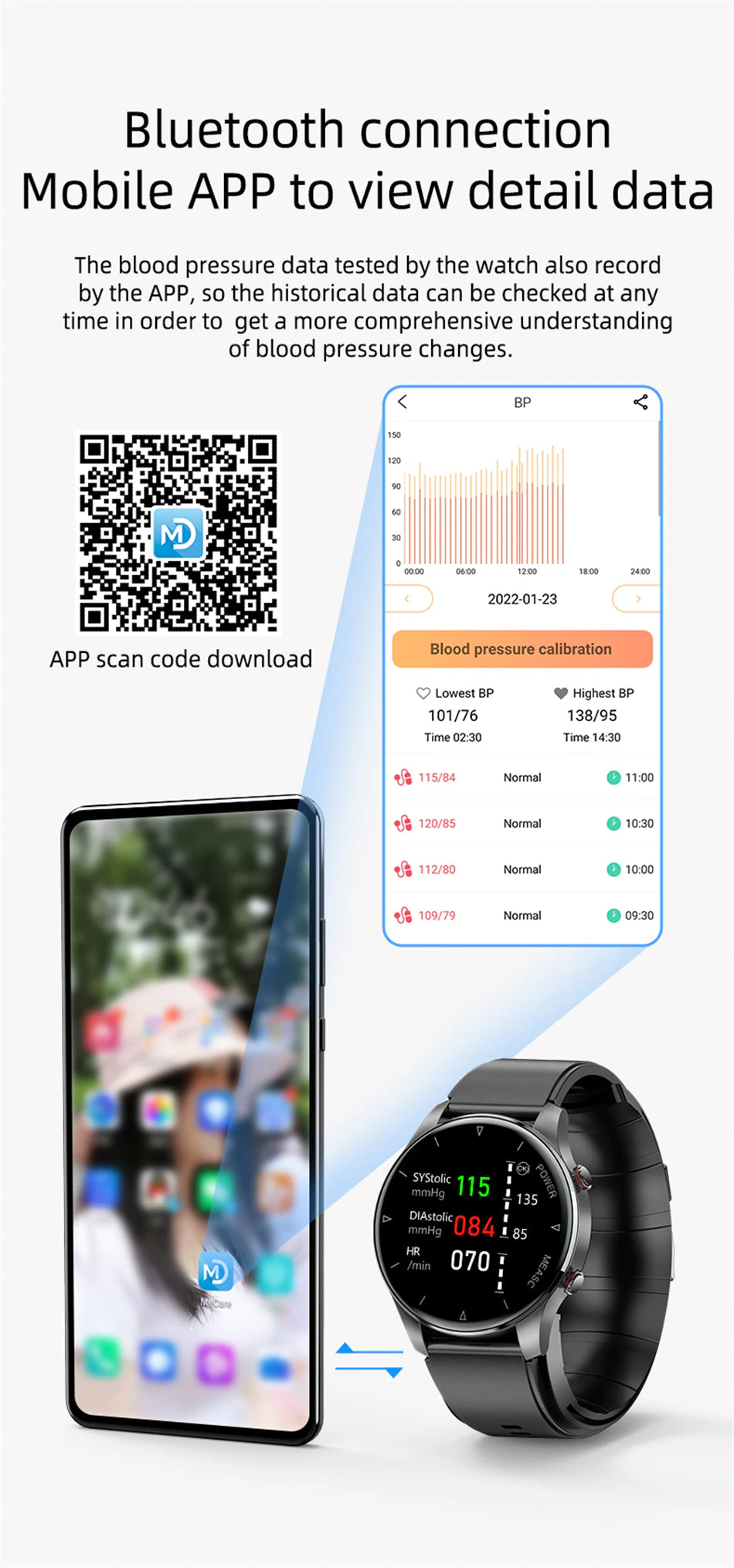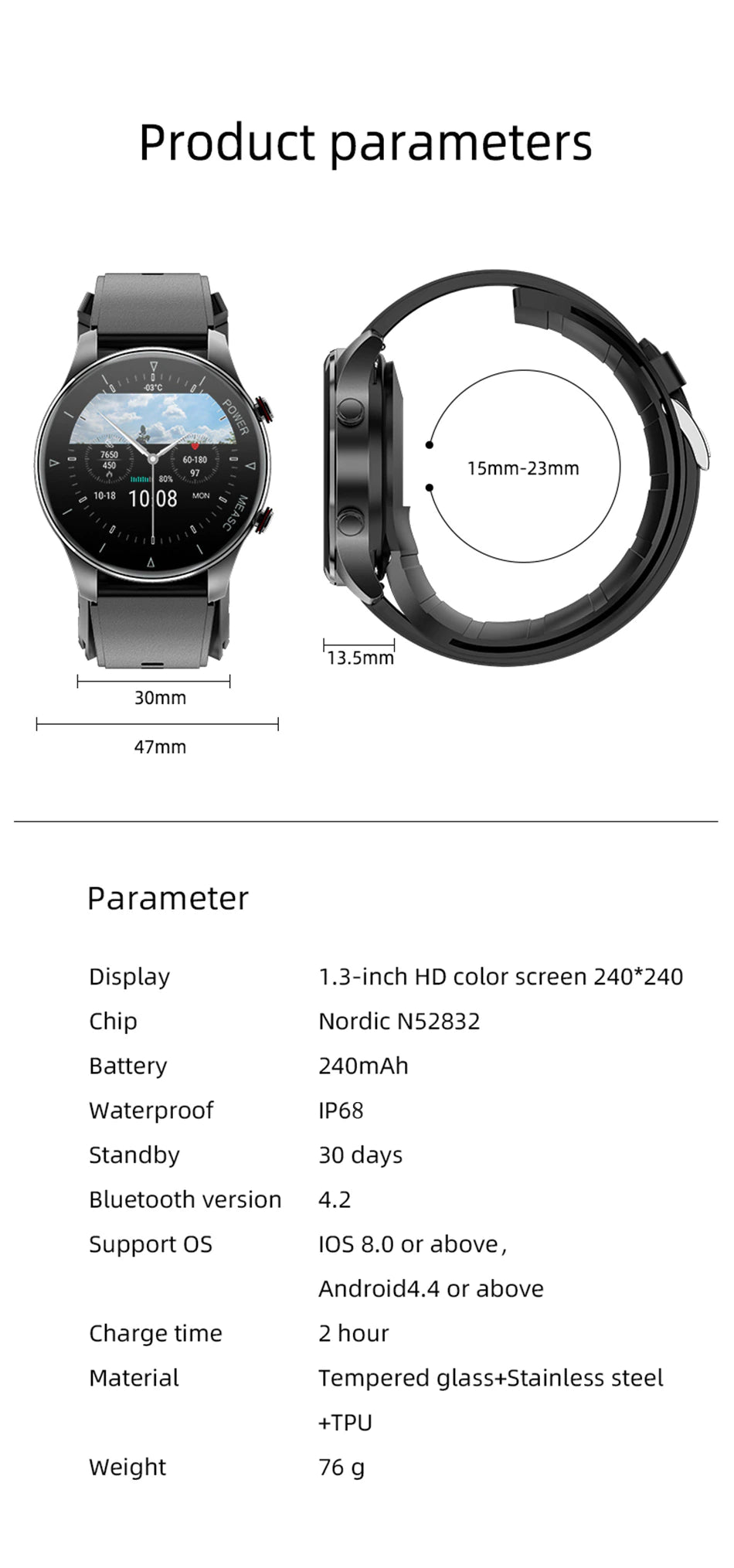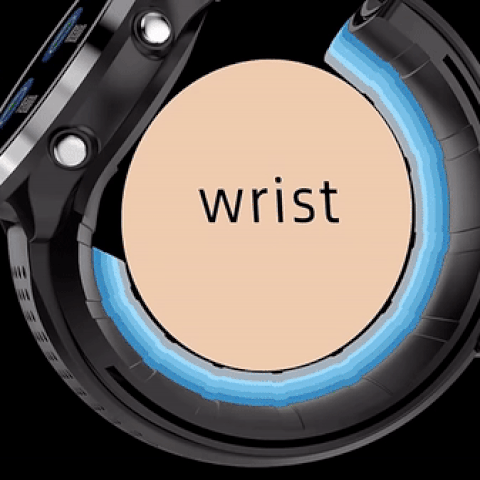 RATED AS THE MOST ACCURATE BP SMARTWATCH 2023
Our Blood Pressure Watch with Inflatable Airbag is the latest breakthrough in both modern health and smartwatch industry!
This awesome Smartwatch comes with an detachable air bag that allows you to measure accurate yet reliable blood pressure readings directly from your wrist anywhere, anytime!
The airbag inflates and deflates in a controlled manner to measure the pressure inside the artery and giving you the systolic and diastolic blood pressure reading.
PROPER WAY TO MEASURE YOUR VERY OWN BP
STEP 1: SIT STILL

STEP 2: MEASURE YOUR BP FOR 2 MINS

STEP 3: DIAGNOSE WITH OUR APP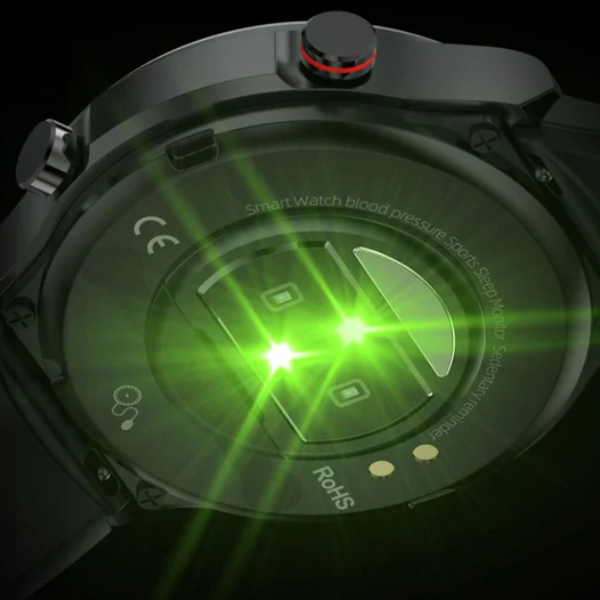 PULSE READING MADE EASIER
Our Blood Pressure Watch with Inflatable Airbag is equipped with advanced technology to track and monitor your heart rate throughout the day. The watch uses a combination of sensors and algorithms to accurately measure your heart rate, providing real-time data that you can access with the touch of a button.

The watch also features heart rate alerts, which notify you when your heart rate exceeds or falls below your desired range.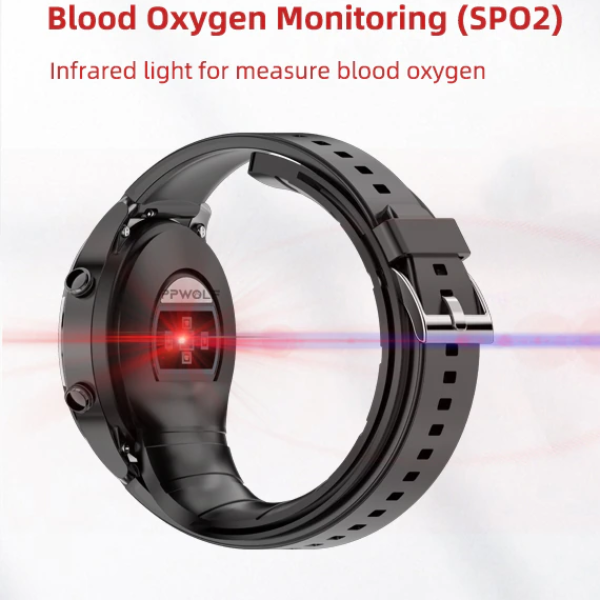 OXYGEN LEVEL MATTERS TOO
Oxygen level is something that is neglected by many but it is crucial in determining our health as well.

Our smartwatch comes with a (photoplethysmography) PPG sensor that non-invasively monitor the amount of oxygen in your blood by shining light through your skin and measuring the amount of light that is absorbed.

The data is then analyzed and displayed on the watch's screen in real-time, allowing you to keep track of your oxygen levels throughout the day.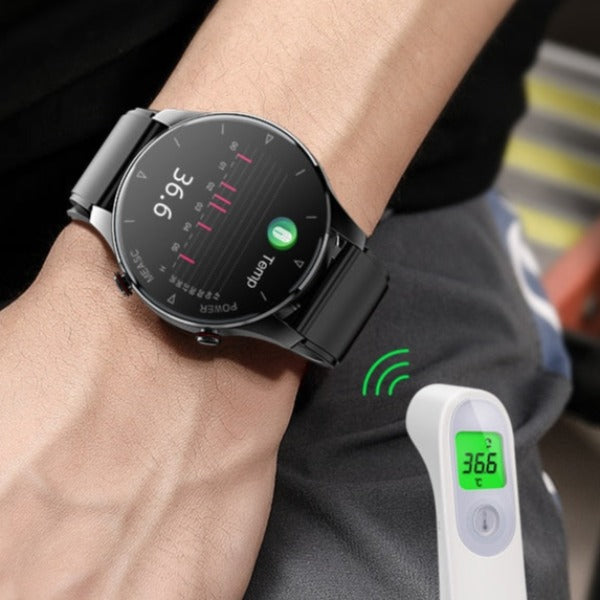 MEASURE YOUR TEMPERATURE WITH EASE
The Blood Pressure Watch is designed to perform accurate and convenient body temperature checks. It features a high-precision infrared sensor that detects the temperature of your skin, providing readings in just seconds.

The watch also has a color-coded fever indicator that alerts you if your temperature is elevated.

Additionally, the watch can store your temperature readings and track them over time, so you can monitor any changes in your body temperature. This feature makes it a useful tool for monitoring your health and identifying potential issues early on.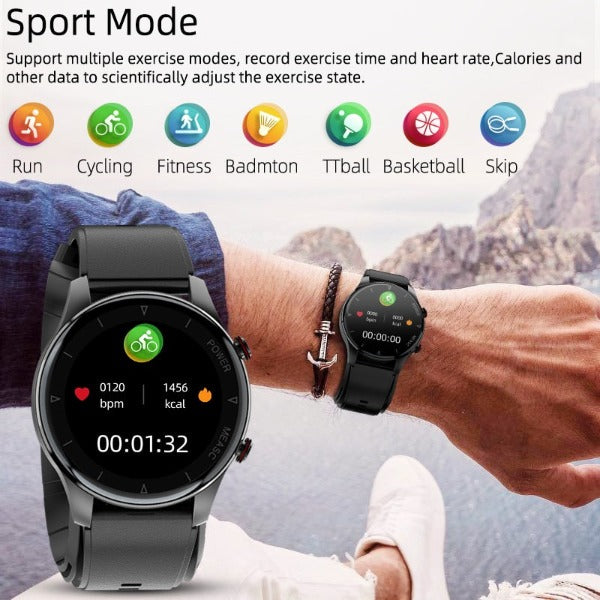 KEEP TRACK OF YOUR FITNESS
Our Blood Pressure Watch is the ultimate fitness companion, designed to help you reach your fitness goals. Equipped with advanced tracking technology, it can accurately record and monitor your daily activity levels, including steps taken, calories burned, and distance traveled. Whether you're going for a run, hitting the gym, or just going about your day, our smartwatch will track your progress and provide you with detailed data to help you stay on track.

Additionally, the Blood Pressure Watch also includes a variety of built-in fitness programs and modes, such as running, cycling, and swimming, that are tailored to your specific workout routine. This allows you to track your performance and progress over time, and to easily set and achieve new fitness milestones.